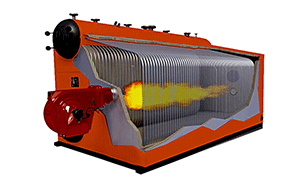 The structure of SZS gas & oil water tube boiler is arranged as drum longitudinal type "D" shape, it's quickly assembled boiler with water tube, has the characteristics of high steam quality, sufficient output, high thermal efficiency, etc. The structure of furnace water cooling wall and convection gas pass is membrane wall, have good sealability, and effectively reduce refractory brick quantity and maintenance workload. The layout of economizer at boiler tail could effectively reduces exhaust gas temperature and improve boiler thermal efficiency.
---
Technical Advantages
1. "D" shaped layout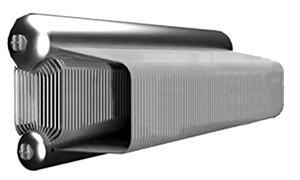 Adopts double drums and "D" type structure, large combustion chamber, good flame fullness degree, sufficient combustion. The boiler has a sufficient output, and excellent overload capacity. Compact structure, covers a small area.
---
2. Membrane Wall Structure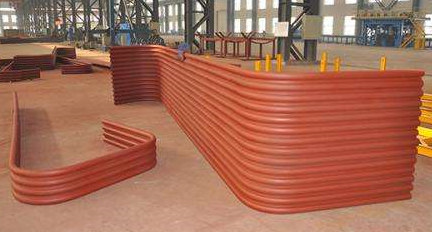 The furnace adopts membrane cooling wall, and equipped with inner board with whole sealing welding structure, low heat loss, high thermal efficiency.
---
3. Automatic Control
Adopts PLC full automatic intelligent control cabinet and interlock protection program, has the protection function of water shortage, over pressure, over temperature, gas leakage, flame out, electric leakage, and phrase-lacking or overloading of motor, etc.
---
4. Safe Operation
1) Equipped with two explosion door at the furnace roof, to ensure the boiler operate safety and efficiently.
2) Reliable boiler auxiliaries and multiple safety protection devices, such as pressure controller, pressure transmitter, water level alarm, and safety valve, etc.