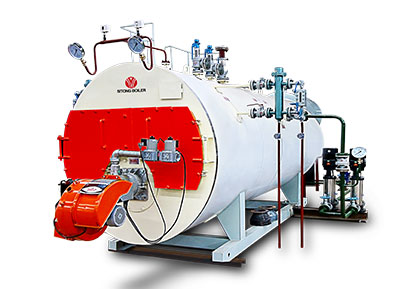 WNS series oil gas fire tube boiler is a kind of safe and high efficiency heating equipment with full automatic control system, it is fast assemble boiler with horizontal type flue gas three pass structure and wet back structure, has the characteristics of compact structure, adapt to high temperature, convenient operation, low pollution and low noise when operating.
---
Performance Advantages
1. High Thermal Efficiency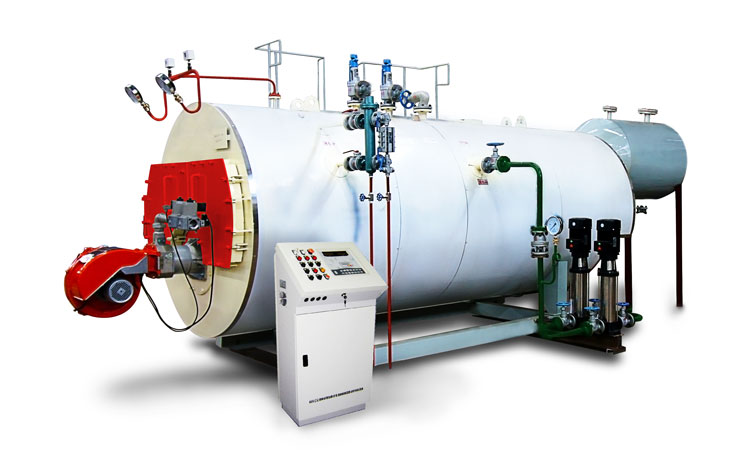 1) Use spirally corrugated tube and large diameter corrugated furnace.
2) The boiler shell use aluminium silicate board for heat preservation, low heat loss.
---
2. Environmental Protection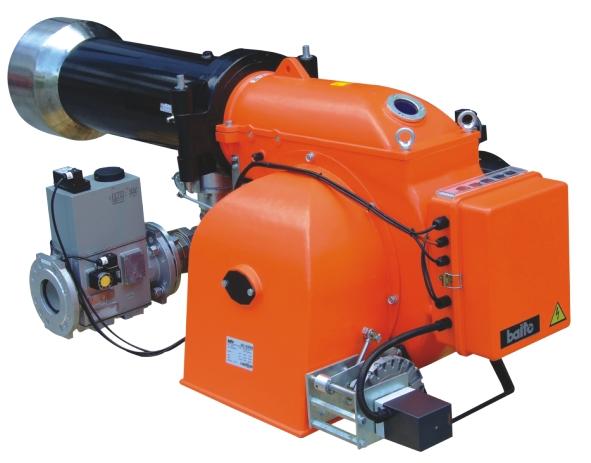 Equipped with low NOx emission burner, high combustion efficiency, and the NOx emission is lower than 30mg/m3
---
3. Full Automatic Control Adopts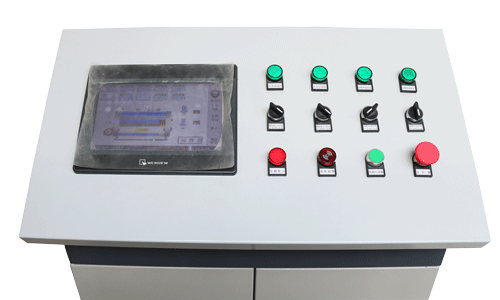 PLC full automatic intelligent control cabinet and interlock protection program, has the protection function of water shortage, over pressure, over temperature, gas leakage, flame out, electric leakage, and phrase-lacking or overloading of motor, etc.
---
4. High Safety Performance
Equipped with reliable boiler auxiliaries and multiple safety protection devices, to ensure the boiler safety operation.
---
5. Low Cost and Long Operation Life
Adopts proprietary technology of Sitong Boiler, the boiler is 100% butt welding, high quality, and long working life, low maintenance fee.